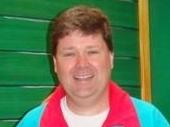 Ever since I was a kid, I've loved getting a great deal. I'm the guy who buys 30 cases of soda when it's on sale below cost and stacks it in his garage. The guy who wouldn't be caught dead paying $2.09 for gas when it's $2.04 on the other side of town. The guy who knows how to combine a sale price, coupon, and rebate to get something for even LESS than free!
I've decided all of this wonderful cheapness is just too valuable to keep to myself. Especially in today's "challenging" economy. So, I've created this website to share my finds with the world. Hopefully, it will save you some money. Your participation is encouraged and appreciated. If you see a great deal, please feel free to share with the rest of us CheapoLifers. This will be fun!
If you have thoughts or suggestions on how to make this website better, or if you just love getting the deals, I'd love to hear from you. Please leave your comment below or e-mail me: CheapoLife@gmail.com
Shop smart. Save money. Live the CheapoLife!